// Sedan Series
Secure storage for
your trunk space
With limited space in your sedan's trunk, be sure you maximize the
organizational capabilities with a TruckVault in-vehicle storage system.
Sedan Options
Drawer Height


Standard Height : 6 1/8"
Enough vertical room for various low profile equipment and gear.


Utility Height : 8 1/8"
Providing additional head space for mid-size equipment and gear.


Magnum Height : 10 1/8"
Ample drawer depth for larger sized equipment and gear.
Drawer Count

One Drawer
Open storage space with abundant organizational options allowing space for larger sized items.
Drawer Locks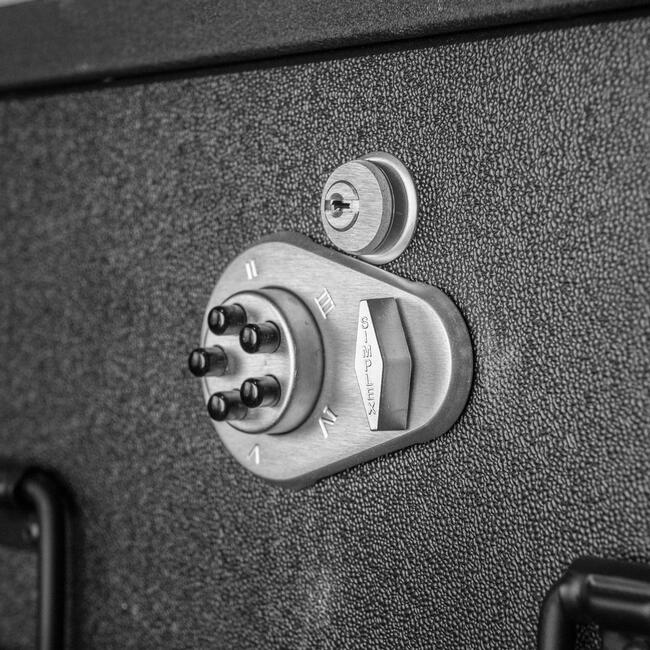 Kaba Simplex Combo
Mechanical combo lock with key override.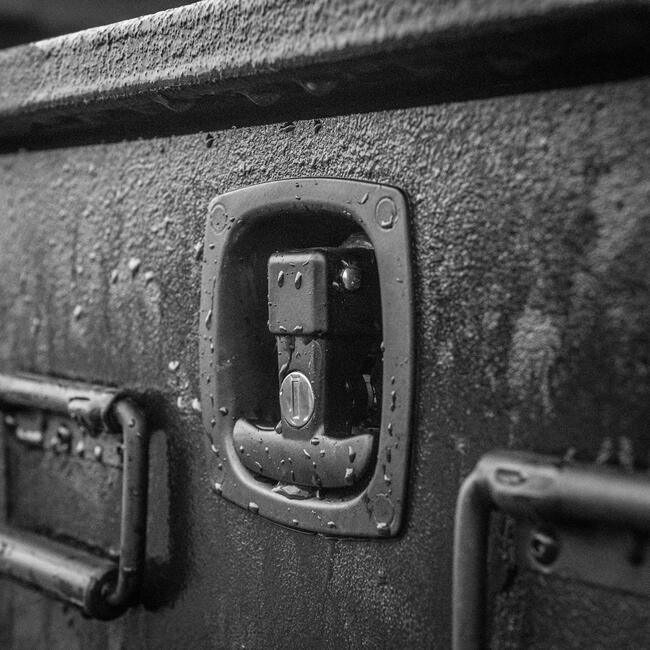 Folding T-Handle
Weatherproof compression keyed lock.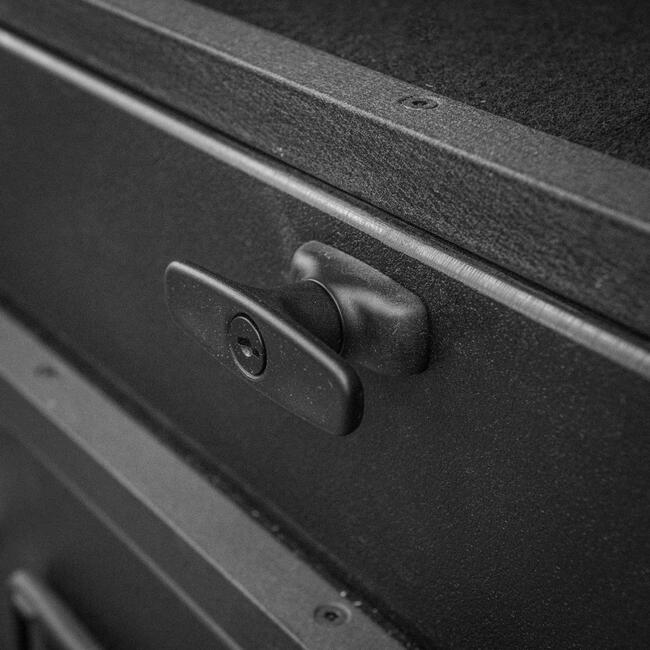 Black T-Handle
Basic keyed lock that doubles as handle.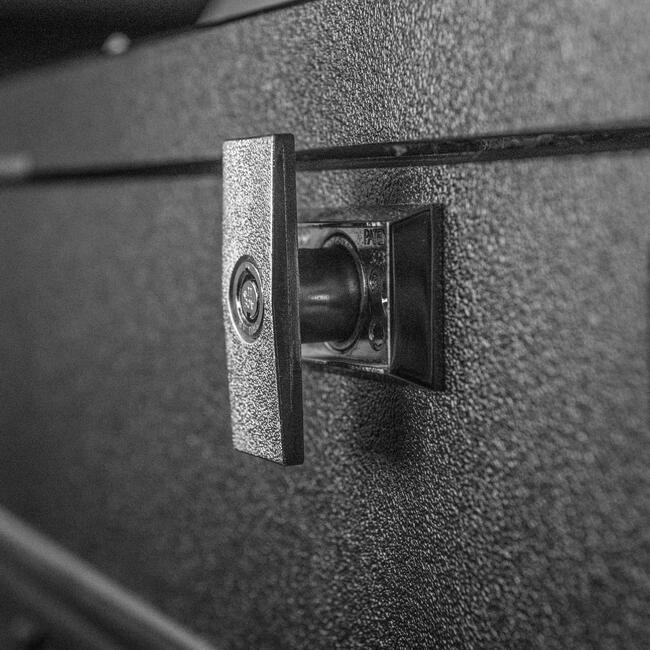 Silver T-Handle
Default keyed lock unless otherwise specified.
Dividers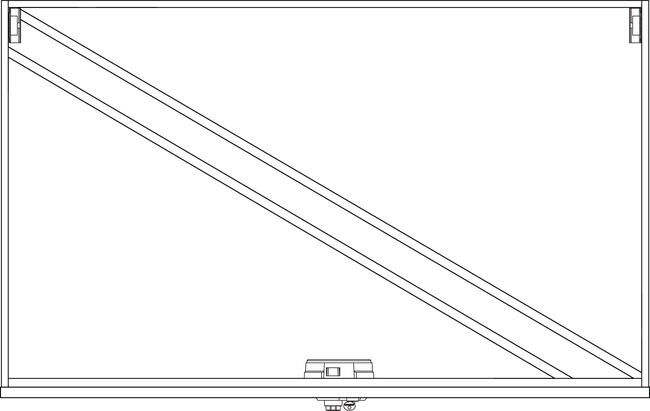 Diagonal
Run from corner to corner, good for long and narrow pieces of equipment.
*Available upon request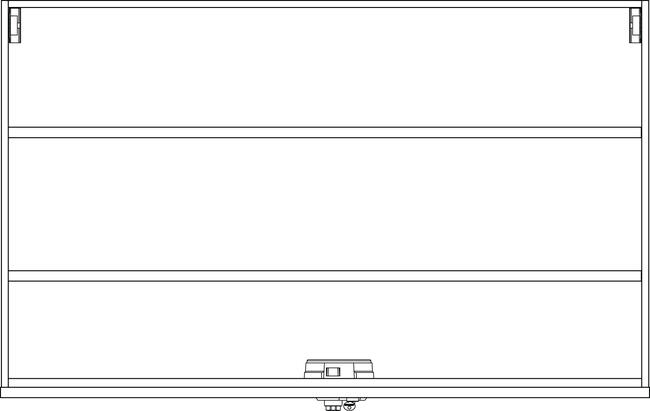 Long
Runs the length of your longest drawer side and can be positioned in any desired form.
* Available upon request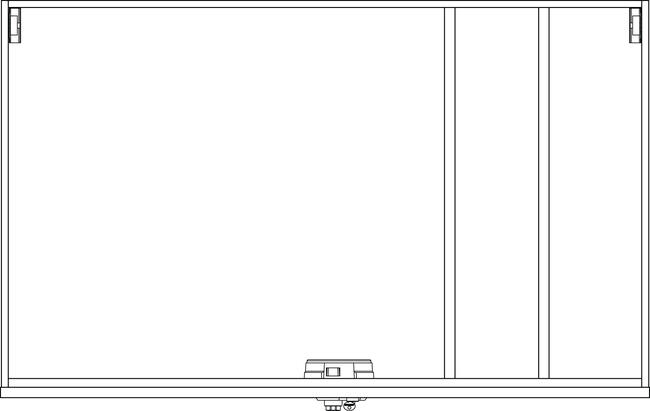 Short
Section off the interior drawer into a number of compartments.
* Available upon request