About us // Truckvault inc.
who is
Truckvault?
Setting the standard
---
A couple of decades ago, I built the first TruckVault to carry my shotguns and other hunting paraphernalia. This homemade prototype was nothing more than two long drawers with no locks that served to keep my guns and gear handy, and protected from the other stuff that was banging around in the bed of my truck. 
At the first trap shoot I attended with my new creation, the man parked next to me asked where I'd bought it and how he could get one. I told him that I had built it, and offered to make one for him. From these humble beginnings, TruckVault has evolved into the world leader of "in-vehicle secure storage."
TruckVault products are now built for virtually every vehicle you can think of, providing organization and security for sportsmen, members of law enforcement, the military, commercial and residential tradesmen, and more. 
We've made great friends all over this country and around the world, thanks to an unwavering commitment to quality and outstanding customer service. Since 1995, our customers have played a vital role in the evolution of TruckVault by sharing their insights through the years. We welcome and encourage customers' design input, which we then incorporate into their builds -- many of these unique ideas have become regular features of our products.
Founder - Al Chandler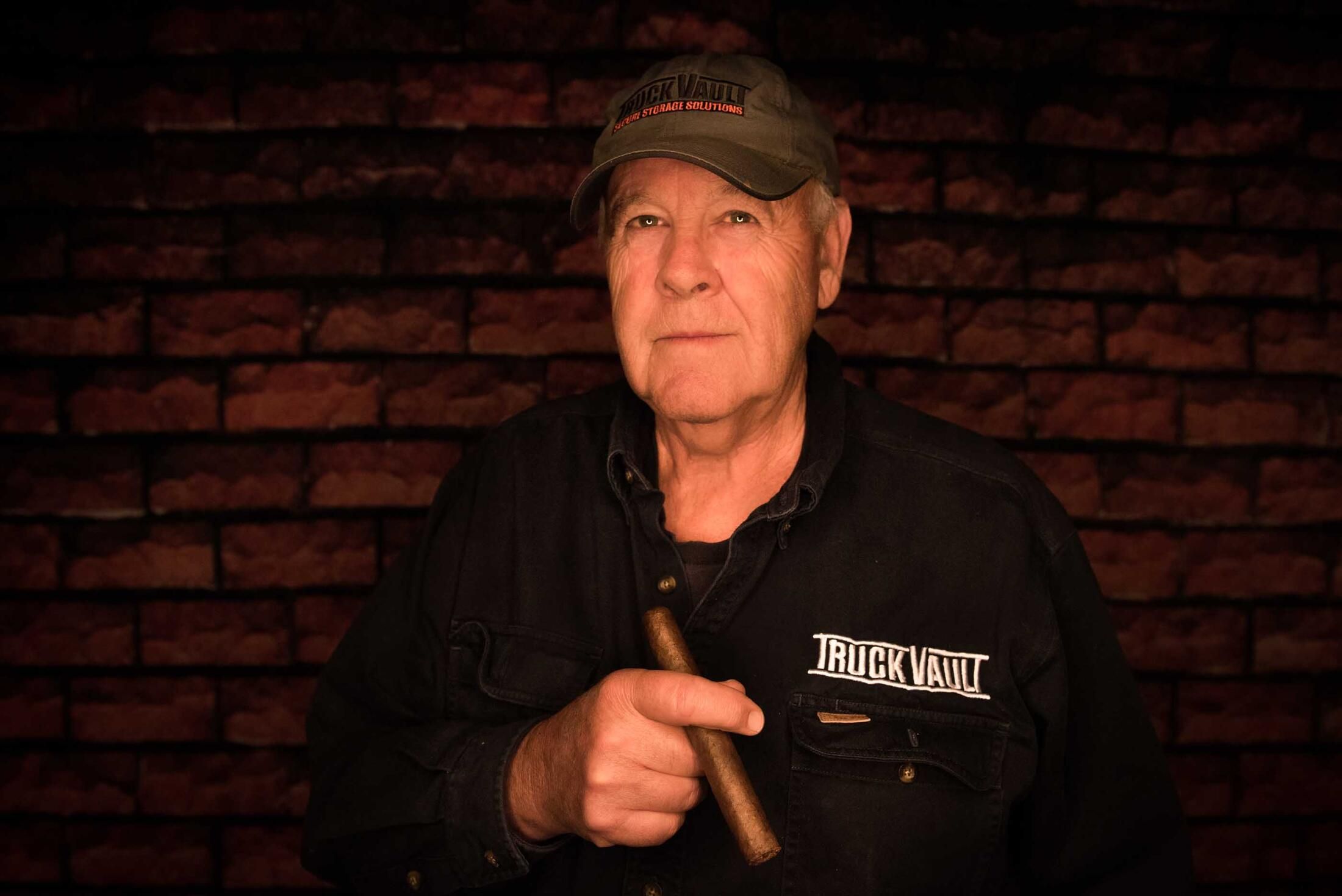 Why buy truckvault?
01. HEAVY DUTY PUSH-BUTTON LOCKS - Five Button combination locks with key-override for easy access and provides premium protection and security.
02. PROTECTS FROM CONDENSATION - TruckVault Secure Storage Systems put a stop to potentially damaging moisture buildup
03. PROTECTS FROM DUST & GRIT - Sealed tight from the elements, TruckVault Secure Storage Systems keep your gear grit-free
04. STRONGER AND LIGHTER - Constructed of tough MDO, TruckVault Secure Storage Systems are structurally stronger than competitive materials and travels silently
05. PROVEN FIRE PROTECTION - TruckVault Secure Storage Systems insulate stored equipment from extreme heat and damaging fire
// Mission
We are an American born company united in providing secure in-vehicle storage systems for all of life's demands. With agile product development, unrivaled craftsmanship, and zealous customer service, TruckVault delivers value and quality that ensures trust.